KAREN SALICATH JAMALI
Multi-award-winning Composer, Pianist and professional artist.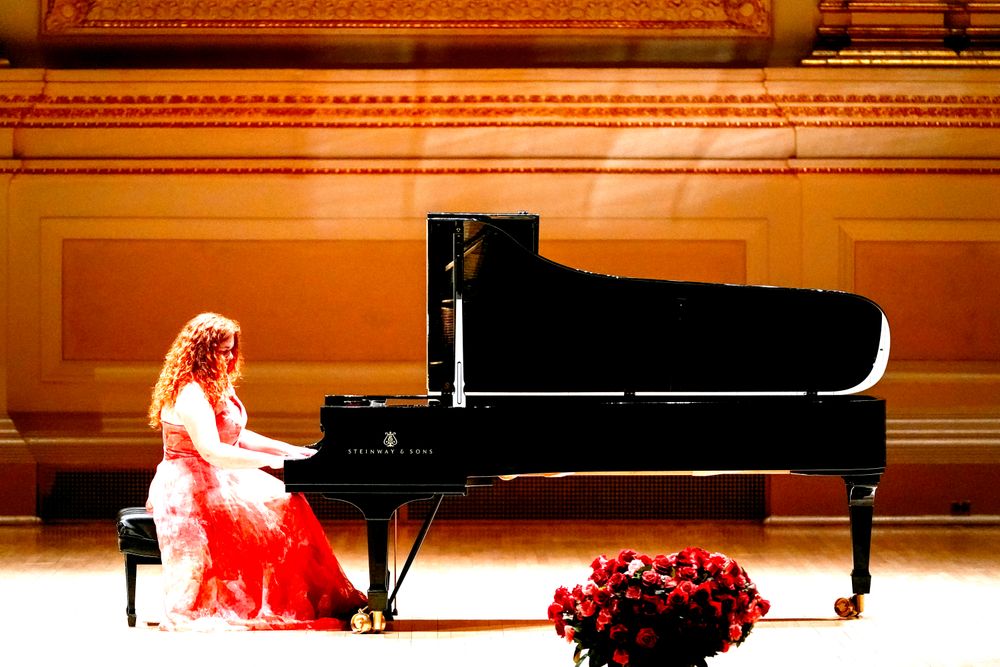 "

It was one of these moments in life you never forget, performing my composition "Angel Gabriel" in Carnegie Hall, Stern's Auditorium. Everything went well. I was so honored. I have never ever imagined I would perform at Carnegie Hall Stern's Auditorium. It was amazing. I am so thankful to all of you there have supported me. Without you, this would not have happened, and thanks to the angels, thank you 🙏 I keep this moment in my heart forever.🙏🙏🙏"
"

'Hope of Angels' is a breakthrough in inspirational music writing – it is Karen Jamali at her absolute best. The album itself is a refreshing new release in a music industry saturated with similar ideas and remixes. Karen Salicath Jamali truly stands apart as being one of the very few inventive minds in the industry, and this album makes her worthy of all the praise. Her soulful musical choices and tranquil mastery at the piano make this album so cathartic and impressive."
"

Fans of classical music would do well to learn the name Karen Salicath Jamali now, as she is well on her way to becoming a household name in this space. Her work on Hope of Angels is nothing short of breathtaking, from performance to composition. Even casual fans of this genre will be able to deeply appreciate the immense amount of talent that is present in this collection of tracks. Stream this stunning work of art " - The Ark Of Music
"

Today, we are overwhelmed by Karen Salicath Jamali's music who has just shared a masterful musical gift with "Hope of Angels".The album was released independently and unveiled the definition of art and music in all its glory. Pure and splendid, the project offers 12 instrumental pieces which reign classical music rocked by pianos with a sincere cinematic atmosphere. From "Angel Arcadia" to "Angel Raphael", the emotion is strong and authentic, and the musical quality transports you to heaven." - The Further
"

The Talented performer and composer Karen Salicath Jamali truly commands the piano with such grace and poise that as a listener you simply can't help but feel touched by her delicately crafted melodic conversations and harmonically gripping explorations." - Andre Avanessian
"

"Angel Gabriel" is an airy, beautiful piece of music. The melodic of narrative of this piece is rich and textured. Jamali plays sensitively and precisely. Her touch is smooth and deliberate. Listeners will be amazed at how this music seems to flow effortlessly from one idea to the next, creating a beautiful storyline. Written as a homage to Angel Gabriel, this piece focuses on hope and compassion. Needed and welcomed in today's world, the healing sounds of this music will put any mind at ease. " - BWH Music Group Review by Patrick Joseph & Staff
Carnegie Hall Carnegie Hall Zankel Hall, The American Protégé Winter Gala Concert at Zankel Hall Dec. 22 2019 Preforming "Gaia"
Carnegie Hall, Weil Recital, Dec 15th 2019, The American Protégé International Competition of Romantic Music 2019 New York, winners Concert. preforming "Angel Blue"
Carnegie Hall, Weil Recital, Dec 14th 2019, The American Protege Music Talent 2019 New York winners Concert. Preforming "Angel Rising"